Welcome to South Beach Hotel
A quintessential Miami experience without the bustle
South Beach Hotel has been an exemplar of Miami Beach style and coolness, a place where locals and visitors can think less and play more. Chic and boldly handcrafted, yes, but intimate and easygoing too. Think South Beach glamour without all the usual bustle and bravado. From the historic Art Deco jewel box of a lobby to the palm-frond laden café-inspired patio, you'll find this newly refreshed boutique hotel to be a hidden gem in the best part of Collins Park.
Slideshow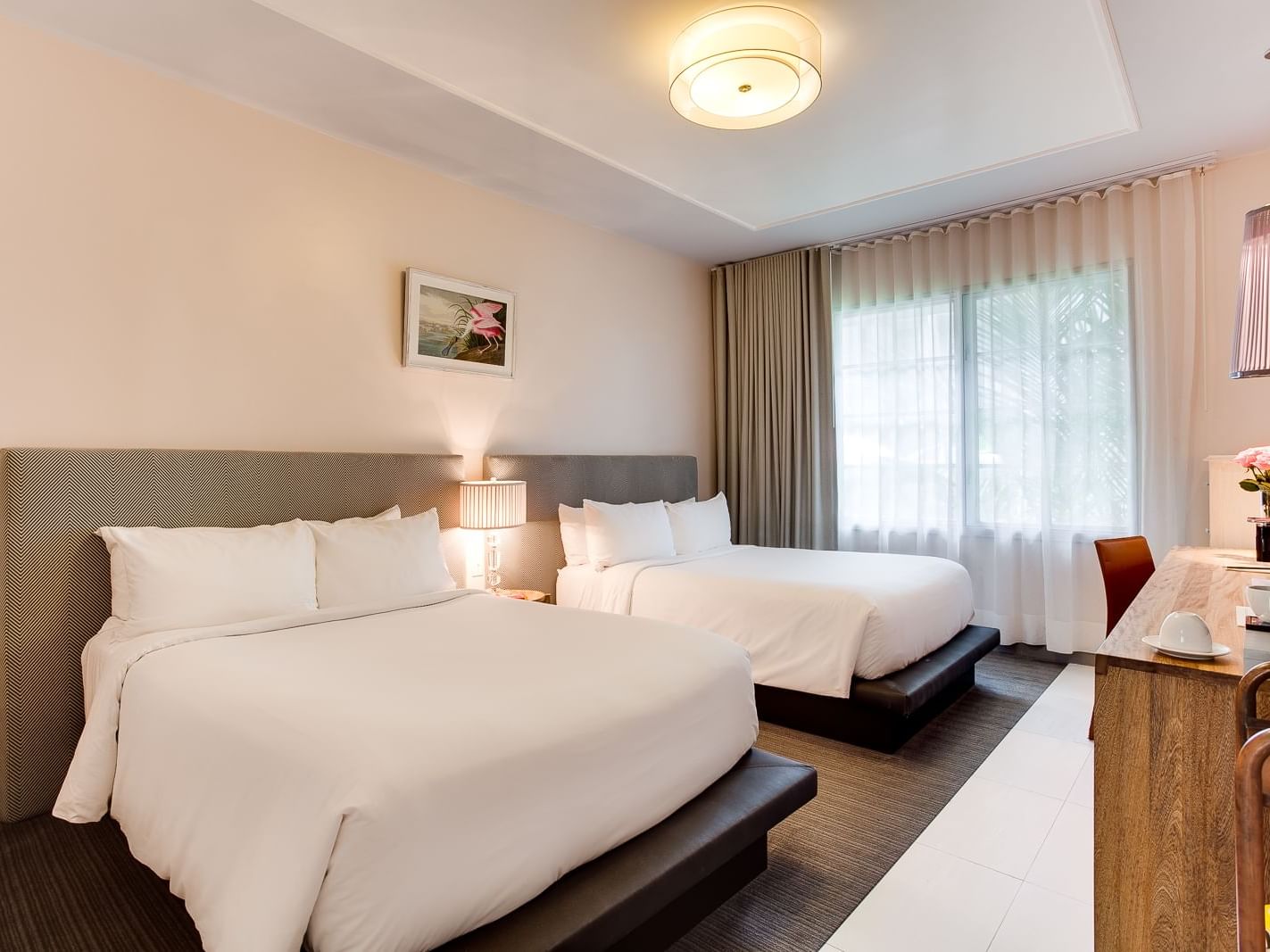 Standard Double Room
Beachy-chic artwork, soothing color palettes, and plush twin beds to get you a to get you a good rest after a long day on Miami Beach.
Around the Neighborhood
Enjoy South Beach like a local, where an array of shops and restaurants are at your fingertips. For the finest in cuisine, nightlife, lifestyle and fashion, it's all happening right here.
Instagram
Stay in the know about everything going on at @SouthBeachHotel during your stay!
Hidden gem!

Visiting from Argentina this hotel was perfect for my family, they have a rooftop pool and has a magnificent view, located just one block from the beach!! Would definitely come back for the exceptional service from the staff!
Would absolutely stay again

My wife stayed here for a short solo trip to recharge and she had great things to say across the board. Service was great, accommodations were clean. She even got lucky and was not only allowed to check in a bit early but was also upgraded to a suite. Easy walk to tons of restaurants and beach. Loved the pool. Will be back. Can't beat the value.
Pleasant short stay in South Beach

We really enjoyed our stay in this hotel. The location is perfect. The room was clean and spacious. The front desk staff is helpful and accommodating. We were celebrating a birthday and we received a special ammenity! This gesture was much appreciated. The pool area is very nice, clean and inviting.